Ready to Grow Your Organization?
If you want to play the bigger game and are serious about building your franchise, you need an advisory board.
30-Minute Consultation

Free, No-Obligation

Scale Your Organization
Schedule My Free Consultation
An Advisory Board Can Help
From giving objective advice to scouting the marketplace, an advisory board can give your organization the edge it needs to compete at a higher level. Learn more about how you can scale your organization with our free consultation!
Increased Credibility & Efficiency
Gather all of your most trusted resources. In the long term, legitimacy can actually improve your business's chance of survival.
Planning & Staff Development
An established advisory board understands your business and will be able to help keep the wheels moving in your absence.
Focus on Your Business & Future
While you're busy managing the day-to-day operations of your business, an advisory board can remain focused on the future.
Implementing an Advisory Board has been the best decision! John helped us through every step of the process, hearing our needs and weaknesses and introducing us to people to fill the needs we had. The value that he brought to the table in terms of knowledge and connections was tremendous.

CFECo-Founder & CEO, Just Between Friends Franchise System, Inc.
John's personal experience growing up in the franchise hair care business, as well as his later involvement with other franchises and businesses, gives him a unique insight into our business. He has excellent business judgement, and his involvement in other franchise systems is valuable in that he can share some non-confidential best practices with us.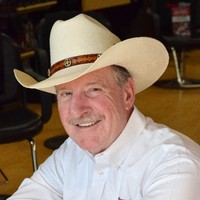 CEO & Founder, Sport Clips
John is a true class-act professional. His wealth of knowledge and passion is tremendously appreciated at Bluewater and I would personally recommend and trust John to successfully navigate any business. A man of high integrity, his deep knowledge in the formation of our advisory board has been instrumental to the strategic navigation of Bluewater.

Schedule Your Free Consultation
If you're ready to start scaling your business, schedule your free consultation, today.