Take Your Franchise to the Next Level
Enroll in Johnny Franchise's 4-part, video-based program and see what mistakes to avoid and which decisions will get you through every phase of the Franchise Lifecycle.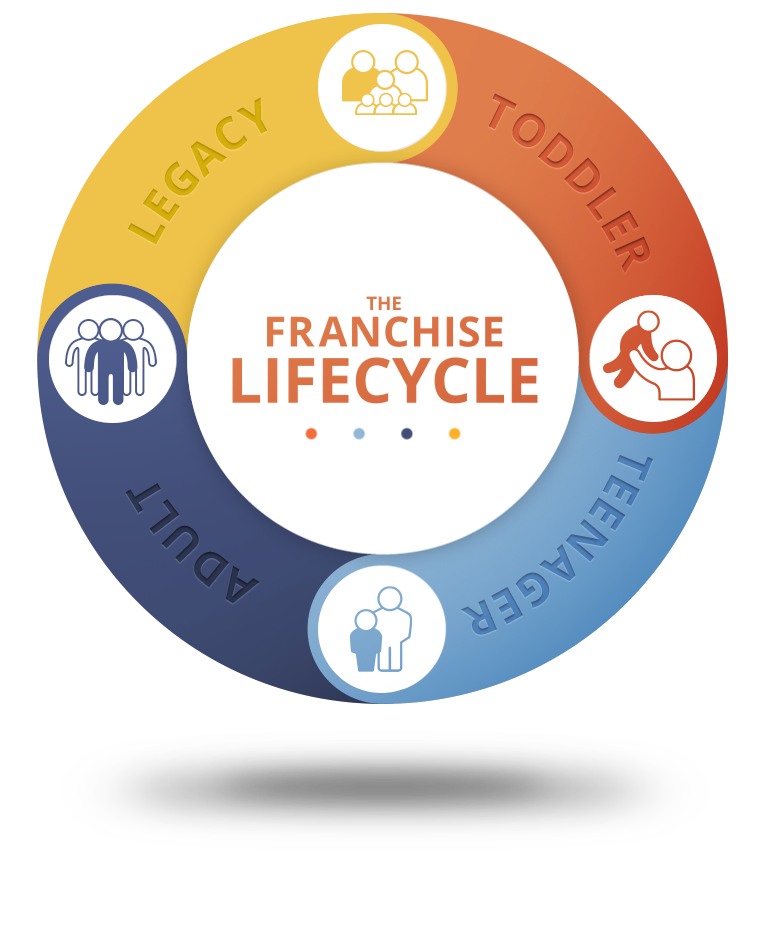 Stay on Track with Johnny Franchise's Best Practices
Johnny has helped hundreds of franchisees in dozens of brands to get clarity, make progress and improve results.
His 30+ years of experience in franchising give him an insider's perspective like none other. Learn firsthand what it takes to succeed as a franchisee, with hands-on coaching at the end of the program to help you in your journey.
Where Do You Fit in the Franchise Lifecycle?
From your first steps as a franchisee to expanding into multiple locations and brands, Johnny guides you through it all. Each video module teaches you how to think like a leader in order to build your business and enjoy steady growth.
The Franchise Lifecycle Program by Johnny Franchise
---
Watch 4 inspiring modules that help you through every step of the Franchise Lifecycle, with a self-paced format to work around your busy schedule.
Take 4 quick surveys that help Johnny to understand your goals and challenges so you can secure long-term success and profitability.
Get 1-hour of personalized coaching with Johnny to strategize and discuss your next steps of growth.
Focus on building your franchise and leaving a strong legacy with a risk-free, 100% money-back guarantee.
We have gained an amazing wealth of knowledge and connections from Johnny Franchise. No one is more connected, has a better track record, or more experience than Johnny. I could not think more highly of him.
I am so fortunate to tap into John's wealth of information and experience. I often find myself thinking, 'What would John Francis do?' I trust his opinion and decision-making in every facet of franchising implicitly.
The content John discussed at our franchisee events made a definite impact. His presentation was revelatory, with ideas for improving business and reassurances that issues can be overcome.